Why You Should Hire a Tennessee Personal Injury Attorney.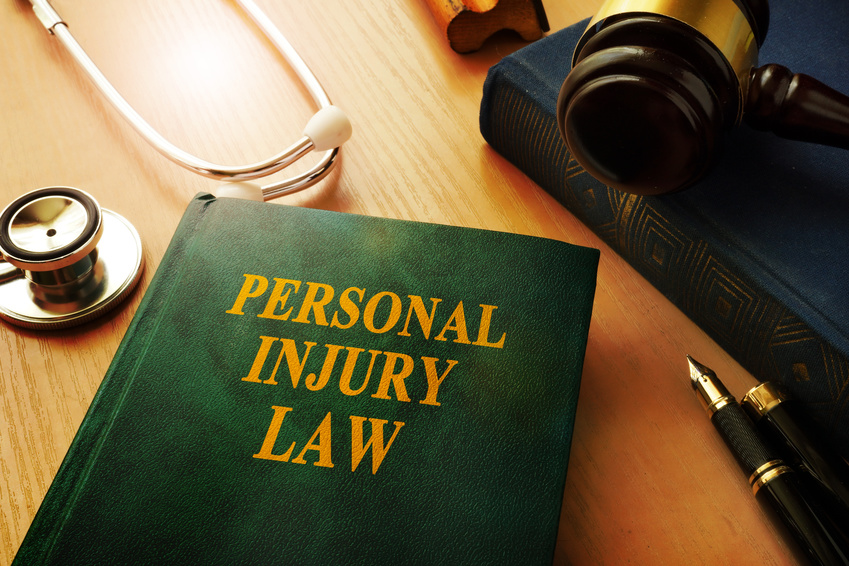 When you are injured in an accident due to negligence or wrongdoing of another party, you should hire a personal injury lawyer. As well as protecting your interests against aggressive insurance companies and large corporations, a lawyer can also help you seek compensation for your losses.
Having an attorney with legal knowledge and experience handling injury claims will review your case and explain your legal rights, an attorney can help maximize the compensation you receive for your injuries.
There is no such thing as a typical personal injury case. Nonetheless, if you have been injured in an accident such as a car wreck or motorcycle accident you need to consult with a personal injury lawyer as soon as possible.
Top 5 reasons you need to hire a personal injury attorney.
1: A personal injury attorney will fight the insurance companies and big corporations for you.
Medical bills should be covered by another's insurance company if they caused the accident. Insurance companies will often make the lowest offer possible and say it's a fair offer or deny your claim altogether. Your ability to gauge what is fair compensation may be limited without the guidance of an attorney.
As with trucking accidents and car wrecks, certain personal injury claims involve large corporations. To keep their potential costs down, these companies have corporate attorneys working tirelessly. You should also have an attorney on your side in order to fight your claim fairly.
2: Personal injury lawsuits require the help of experts.
In spite of the fact that you may think your lawsuit is a simple one, you would be surprised at how quickly a simple case can become a complicated one. Expert witnesses may be needed to examine your injuries or testify about a product's safety, for example. A car or truck accident may also be investigated by accident reconstruction specialists.
Since expert witnesses are paid for their services, lawsuits are more expensive. You will therefore need a personal injury attorney that has the resources to find and select the best experts to testify in your case.
3: Cost of litigating a personal injury case.
Physical recovery is the most important thing on your agenda after being injured because of someone else's negligence. Nevertheless, the need for expensive medical bills and missed time at work may make it impossible to completely recover.
It seems unreasonable to make the injured person responsible for the money used to restore their health. It is common for personal injury lawyers to assist injured individuals in recovering their losses without them having to spend any money of their own.
In this case, the fee is referred to as a contingency fee. Fee structures like this are when an attorney agrees to take on a client's case and fronts the client's fees and expenses. Under many of these agreements, the client won't owe the attorney any money unless their case is successful.
4: A personal injury lawyer can handle all aspects of your case.
By hiring a personal injury attorney to litigate your injury case they will handle all the confusing legal paperwork for you so that you can focus on recovering. A Knoxville personal injury lawyer can answer your questions about the loss of income, medical bills, and how to adjust to your circumstances as someone with a disabling injury.
5: A personal injury attorney may be able to minimize your liability.
There is a modified comparative fault system in Tennessee. In order to recover damages, you must be less than 50% at fault for your accident.
Each of us makes mistakes from time to time. When your car was rear-ended, you might have stopped short to avoid hitting an animal. You shouldn't be unable to recover damages if that person was speeding or driving while intoxicated, for example. A personal injury attorney can explain how your liability will affect your compensation and fight to minimize your percentage of fault.
Why Choose The Burkhalter Law Firm as Your Knoxville, TN Personal Injury Attorneys?
The at-fault party's insurance company has a huge team of professionals working for it to protect it from liability. None of these parties are on your side. The claims adjusters, investigators, and lawyers working for the insurance company are working against your best interests.
It is not a fair game. You need to even the playing field by hiring a legal team to fight for just and fair compensation for your pain and suffering. You deserve to have someone who is in your corner fighting and is only concerned about what's in your best interest.